Trapped in a Prison Van - Private Session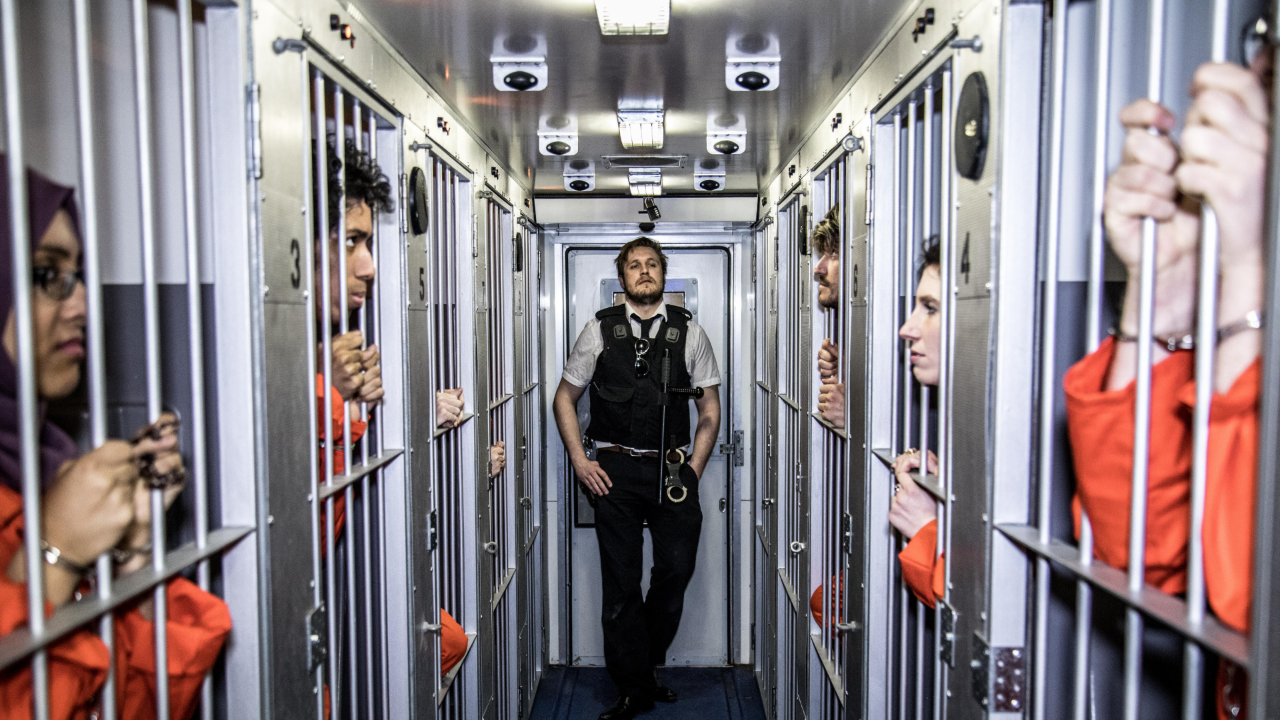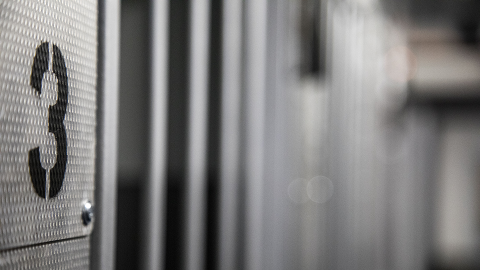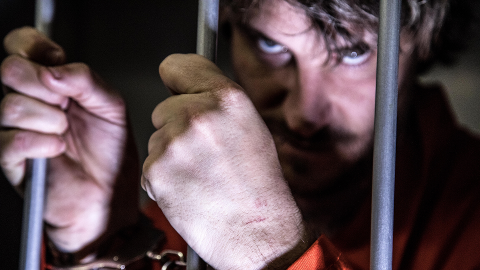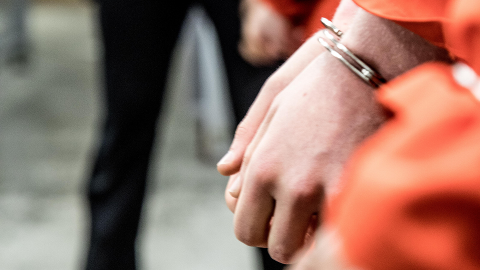 Duration: 1 Hours (approx.)
Location: London, LND
TRAPPED IN A PRISON VAN: AN IMMERSIVE ESCAPE GAME
- - - - -
COVID-19:
We are now taking bookings in accordance with the government roadmap.
Please read our Covid-19 guidance before booking, to see who you can play with and the steps we are taking to keep you as safe as possible.
- - - - -
You're normally so careful. Or, maybe you've just been lucky up until now. You never thought you'd get caught. And yet, here you are, on your way to HMP Pentonville. Well, you can't have that, can you? Prison orange really doesn't suit you...
First step: Stop the van.
Second step: Escape.
Third step: Retire to the Bahamas.
Simple enough, isn't it? Let's hope that luck sees you out.
You and your gang have been arrested and found guilty. A life sentence at HM Prison Pentonville awaits you all. Can you stop the van and escape within 60 minutes or will you be trapped forever behind bars?
- - - - -
Trapped in a Prison Van is an immersive escape game from Trapped, a company known for their immersive elements and hard game play. Test your skills in an authentic prison van, refurbished to create the ultimate prison break experience.
- - - - -
The minimum number of players is 2.
Please inform us in the special requirements section of the booking form if anyone is under the age of 14.
- - - - -

FAQs
What should I wear?

For this experience, you will be given an orange jumpsuit as well as chain restraints. For this reason, we recommend wearing comfortable, loose clothing. We advise against high heels.

Will I really go to prison?

While we can't promise you'll never go to prison, we personally will not actually arrest or detain you.

Is this a room?

Trapped in a Prison Van takes place in a real refurbished prison van. We purchased the 10 cell van from Kent Police in late 2016 and turned it into an immersive escape room. The prison van does not actually move during your experience for safety reasons.

How many people are in this experience?

The experience is designed to take up to eight people. The game requires a minimum of 2 players.
How long is it?

This depends on how smart you are! If you do not find all the clues and solve the puzzles that unlock the door within 60 minutes, you will fail the room. Allow one and half hours for the entire game for instruction time and a solution explanation.

Can I participate if I am pregnant?

Due to the limited space in the prison van, we do not recommend this experience for heavily pregnant women.
Those who do participate do so at their own risk.

Are mobile phones permitted?

Mobile phones are not allowed to be used in the room. The use of electronic devices or any outside tools are strictly prohibited and you will immediately be removed from the game if you attempt to use them.

What is the minimum age?

You must be 14 years or older to participate. Participants under 18 years of age should have a parent or guardian with them.
The game may be customised for younger players but this must be in a private session with all 8 spaces booked. We ask groups with young players contact us ahead of time to organise age appropriate clues.

What happens if I arrive late?

The door to the room closes exactly at the time you signed up for. Please arrive 15 – 20 minutes early to make sure you are there before the room is locked. You will not be permitted into the room if you are late. There are no refunds for late arrivals.
What's your cancellation policy?

We regret that tickets cannot be exchanged or refunded after purchase.